Father and Son from Maryville Claim $1 Million Powerball Prize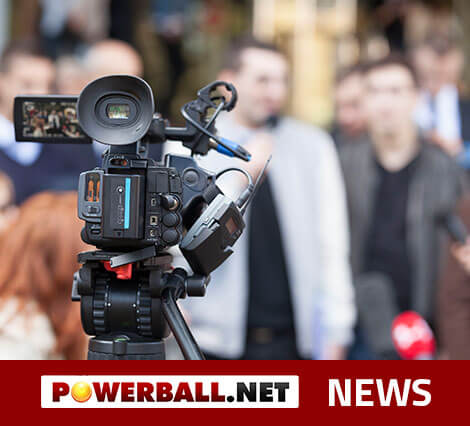 July 5th 2018 3:40 PM
Jack Canfield and his son Todd came forward on Tuesday to claim their prize in Nashville. They were just one number away from winning the jackpot, having matched all numbers except the Powerball in the drawing held last Saturday June 30.
The Winner is an Occasional Player
Jack Canfield lives in Maryville, Tennessee, and runs a commercial glass company together with his son Todd. From Saturday June 30 their life changed, having won a $1 million prize by matching the 5 white numbers of the Powerball.
These were the numbers drawn on June 30: 3-9-20-42-61 Powerball 24 - Powerplay 2x. You can check the full results and payouts here.
This is the 239th prize worth $1 million or more ever won in Tennessee. According to the state's rules, any prize over $200,000 must be claimed at the lottery's headquarters, so on Tuesday the Canfields drove to Nashville to claim their prize.
Jack Canfield, who is an occasional player, said that he checked the Powerball numbers straight after the draw and realised he had won something, but didn't know how much until he called his son. "I asked him to sit down," said Todd, "Then I told him that the Powerball had just made him a millionaire."
The winning Powerball ticket was purchased by Jack at E-Z Stop Food Mart on East Hunt Road in Maryville. The shop will receive a $5,000 bonus for selling the winning ticket. Jack said that he doesn't have a sure-fire plan on how he'll spend his winnings yet, however his wish is to save and invest the money. Before that though, he wants to buy a new car for his wife.
Last Powerball Draw Results
No one matched the 5 numbers + Powerball on Wednesday's July 4 Powerball draw.
The winning numbers were:
4-7-15-41-44, Powerball 10. Power Play 2x. You can find the full payouts here.
There was no "Match 5". The highest prize was won by 3 players who matched 4 numbers plus the Powerball, and with the Powerplay option they won $100,000 each. Thanks to the Powerplay, their prize was doubled (find out more on how the Powerplay can increase your prize).
Powerball Jackpot Reaches $80 Million
Since there was no winner in the last draw, the Powerball Jackpot amount for next Saturday will be $80 million (cash value $48.5 million). This is the second largest 1st prize currently available in the US, with 1st place going to the Mega Millions Jackpot, which is worth $283 million (cash option $170 million). The last Powerball Jackpot to be won was worth $150.4 million in the June 20 draw. It was won by a player from Salem, Oregon, who has not come forward to claim the prize yet (read the news here).
Page Last Updated: 06/07/2018 11:06:25